Worship Service Planning
Connection Card Pro is the first and only to offer your ministry our live web-based Cue Monitor, based on the service flows that you build, to give on-stage speakers and performers a live countdown for each item in your flow. With Connection Card Pro, it's quick and easy to build service flows, view, edit and print those flows, or use our exclusive Cue Monitor feature on a stage-facing monitor or screen.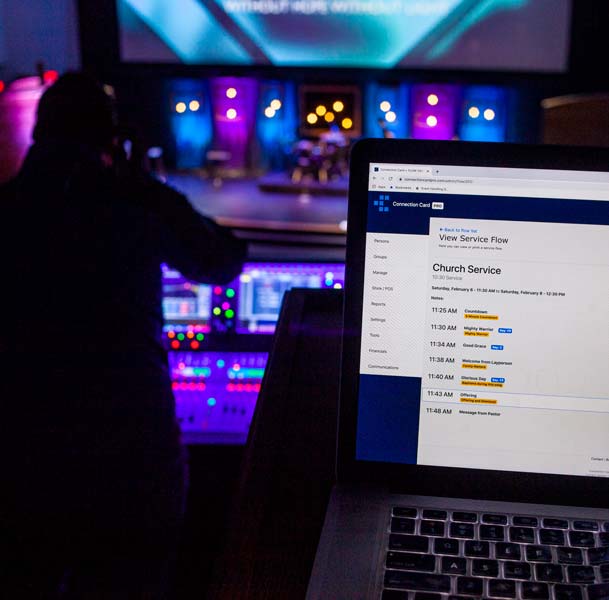 Using Connection Card Pro, it's easy for worship leaders or other ministry volunteers to build a flow for an event or service. You have complete flexibility over the start and running time of each event in a service. Create notes to be displayed in the flow or separate notes to be displayed on screen to performers. Easily make note of the musical key a song is being played in to keep musicians on the same page. You can even use the Connection Card Pro mobile app on Android and iOS to view flows.

This is just another example of how Connection Card Pro is leading the way in developing quality church management software for your church and ministry.


Back to Full List of Features