Inviting Members to their Personal Hub
Connection Card Pro's Personal Hub is a place where your members can login to an easy-to-use interface to manage their connection to your church or ministry. The Personal Hub can be branded to your organization and is accessible from your organization's subdomain. This way, your members don't get lost in all of the information about Connection Card Pro. Instead, they see your church's name and a login screen, in a very simple and clutter-free interface.
This tutorial will walk you through the steps necessary to invite your members to setup their Personal Hub with Connection Card Pro.
Step One - The Invite
There are two ways to send an invite. You can send invites to an individual from their profile (Persons > Person List > View a person). You'll find a button under the
Organization Connection
box in the
Profile
tab. If you'd like to send an invite to many of your members at once, you can do so from the Person List. Check the checkbox next to each person you'd like to send an invite to (or click Select All). At the bottom of the page, next to
Batch Action
choose
Send Personal Hub Invite
.
Step Two - The Welcome Email
Your members will receive an email that looks like the one below.
By clicking on the blue button, your members will be given the ability to create a password.

After creating a password, they'll be directed to a login screen to enter their email address and new password. When they login, they'll see the Personal Hub Dashboard, which may look similar to the image below. Your church or ministry has the ability to upload a cover image to replace the grey area if you desire.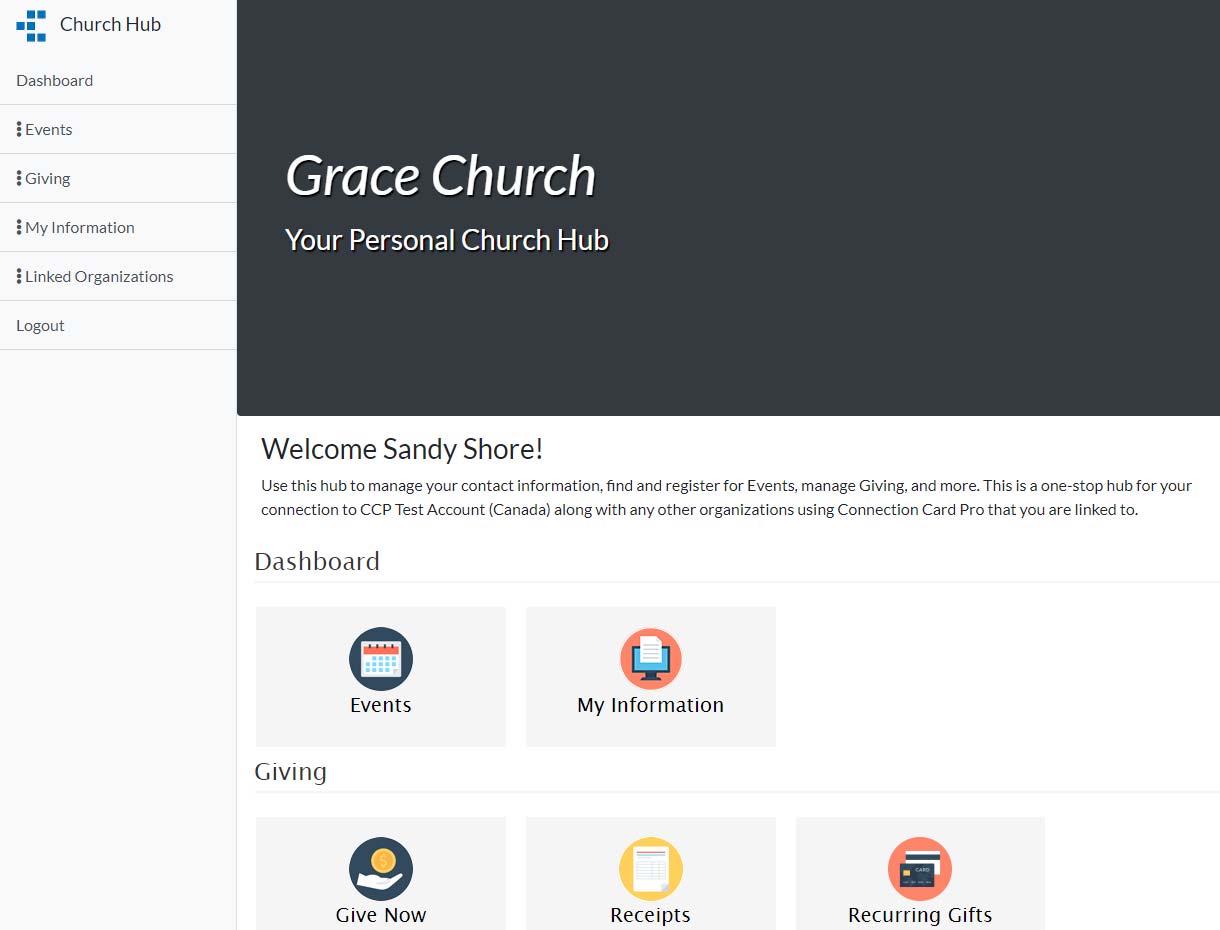 Things To Know
If a member is missing basic contact information, the next time they login, they'll be prompted to complete their profile.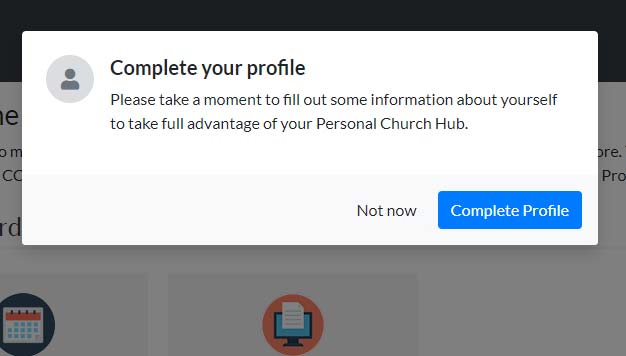 If the choose not to update their profile at that time, they'll see a subtle reminder in the bottom right corner of the screen.

If there is an Administrative Account linked to this individual, they will also have access to the admin dashboard in the menu on the left side of their Personal Hub. Just click
Admin Access
and select the organization name.